Emerging technologies like Artificial Intelligence (AI) and Machine Learning (ML) enable organisations to operate at greater speed and with a high degree of efficiency. Yet recent studies have shown that businesses are struggling to successfully adopt AI technologies and make the transition to becoming data-driven organisations. So what's holding them back?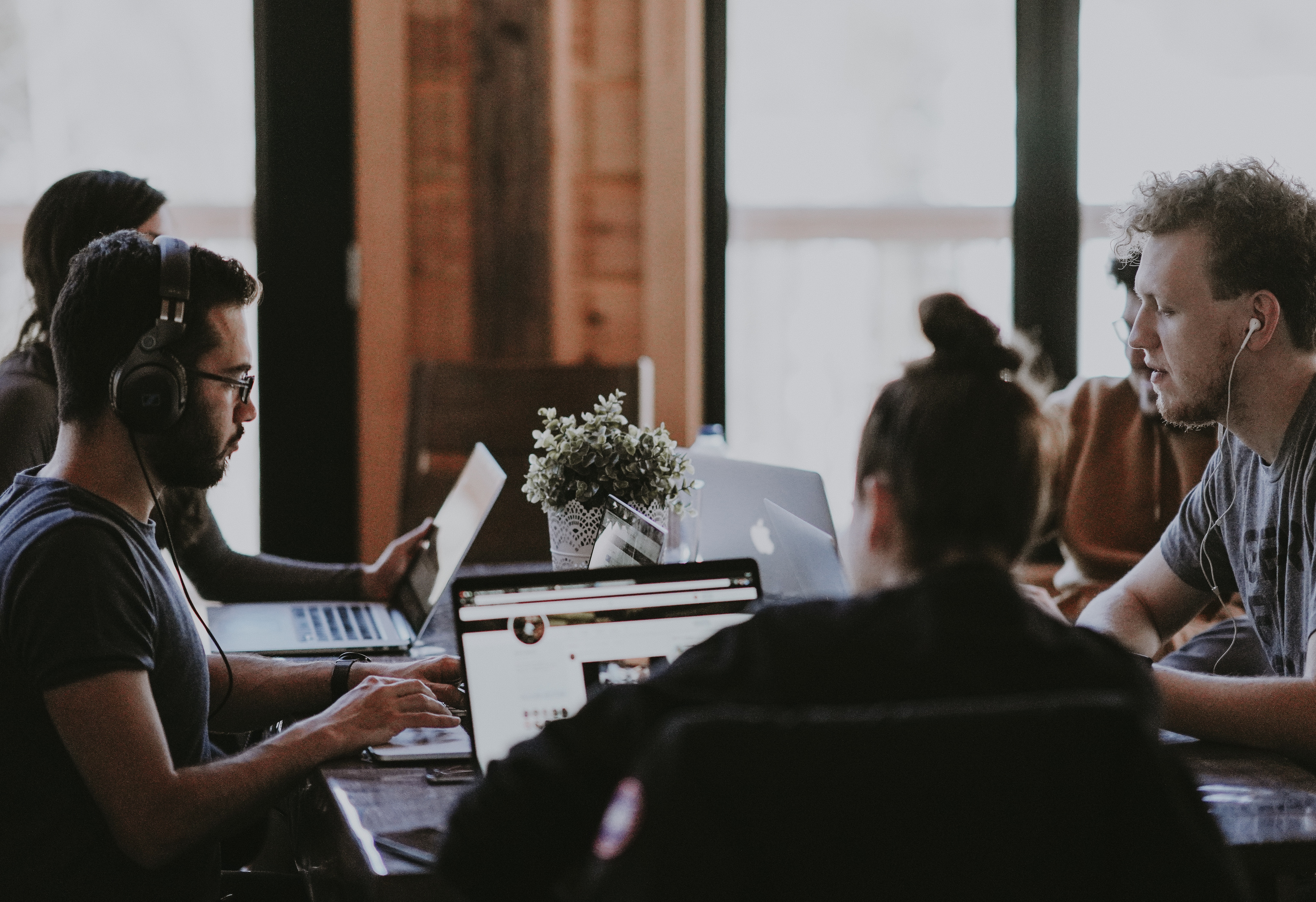 Research by US advisory firm NewVantage Partners (who surveyed C-level executives from top firms including Capital One, Google, General Motors, Johnson & Johnson, and Met Life) has found that it's process and people challenges, rather than technological obstacles, hindering their progress , with over 90% of those surveyed citing these as the main challenges to becoming data-driven.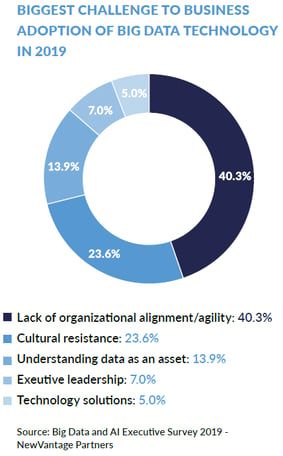 The aim of the data-driven business is to create an environment where everyone in the organisation – the data owner, the data scientist, the business analyst and the employees who use the data – to collaborate, with data at the heart of all decision making.
The rise of the CDO
Laying the foundations for this culture to be able exist is a huge undertaking and requires organisations to be clear on roles needed to successfully deliver. Many organisations are appointing a Chief Data Officer (CDO) to lead the data strategy, to evaluate, prioritise, leverage and measure the value of data initiatives, and to establish data literacy and an analytics culture.
NewVantage's survey showed that nearly two thirds of businesses surveyed had a CDO in 2018, compared to 12 percent in 2012. Gartner has predicted that 75% of large enterprises will have a CDO by 2021.
Effective digital leadership
For data-driven transformation to be successful, it's important the right leadership is in place and coordinating effectively. Increasingly, separate leaders are being assigned to lead on technology, innovation, science and strategy within large organisations.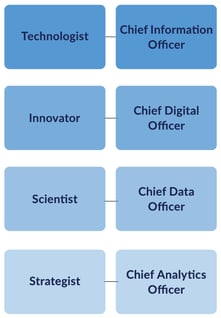 The leadership team will be responsible for ensuring the right mix of technology, analytics and business skills are in place across the business, and that they are interacting effectively with one another.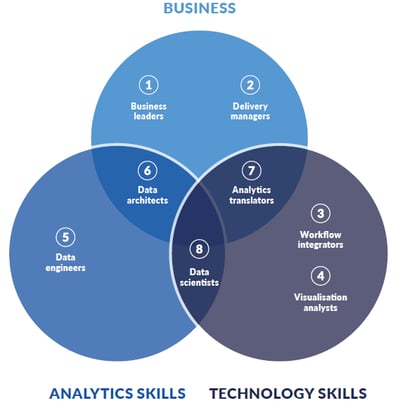 But there's no one-size-fits-all approach. Every organisation that tackles data-driven transformation will take into account their own organisational structure, size and specific objectives.
What is consistent among companies managing the process successfully, is that they adopt a truly collaborative approach.
One of the biggest obstacles to creating a data-first culture is overcoming entrenched silo attitudes that exist withing the organisation. These may exist among staff and teams who may be used to working independently and who have legacy ways of working they are comfortable with.
Changes to processes and the culture are likely to meet resistance if those affected don't understand what is happening or why, so communication is crucial. Everyone around the business needs to understand why changes are taking place, how they'll impact the business at a day-to-day level and most important, the opportunities for them and how the changes will benefit them personally. It's also an opportunity to identify and leverage the talent that's already present within the organisation – teams and individuals that are energised by the opportunities and willing to champion its implementation.
Championing from the very top
Above all, for a data-driven culture to be embedded, their needs to be buy-in and visible commitment from the very top of the organisation. If the CEO genuinely believes in the transformation and considers it to be their top priority, their passion will cascade down through their direct reports and into their teams. It's not just above having them approve investment in people and technology, it requires them to truly lead through their behaviour, by immersing themselves in the data-driven values which the business is trying to engrain.